Villa Esselle - Ref:1100
Villa Esselle is a beautiful Canarian style secluded 3 bedroom, 2 bathroom villa with a completely private patio with its own heated pool which is not overlooked on any side! It has UK TV & dozens of other channels in many languages and free WiFi. The villa is in the south of Tenerife, located on the popular Golf Del Sur. The villa is in a very tranquil & quiet cul de sac in an exclusive residential area but is only 5mins walk from the sea, restaurants & bars.
Vivienda Vacacional Rental 1900013799
Villa Esselle is light & spacious & is all on one level, but access is by stairs only. It is a very large property & comfortably sleeps 6 people in 3 bedrooms. There are 2 large twin rooms, sharing bath/shower room and a master double room with en-suite wetroom facilities. The patio doors from this room are directly on to the pool area. Two further people can be accommodated on a double sofa bed located in the lounge. We also have a cot & highchair available at no extra charge.

Recently refurbished, the villa is decorated and furnished to a high standard. It has all the conveniences expected in a privately owned villa such as free 600MB Fibre broadband, 50 inch flat screen LCD TV, British TV stations including BBC, ITV Ch4 & Ch5 plus Sky Movies & Sky Sports, Bluetooth speaker so that you can listen to music by the swimming pool, microwave, dishwasher & washing machine. There are free standing fans & hairdryers in all rooms.A welcome pack is included in your cost, coffee, tea, sugar, milk & water and the all important bottle of bubbles chilled for your arrival.

Throughout the day or after a strenuous round of golf, you can cool off in the villa's own private, heated pool which is 8m x 4m and a uniform 5 feet deep. It is kept at a steady warm temperature or 27-29 degrees. (pool heating is free in the winter optional extra in the summer months)

If you require a smaller villa (2 bedrooms) please see our other place Villa Jacaranda. (reference number 1101) which is right next door. Each villa is totally separate; there is a very high wall (12 feet) between them both!
Please contact me if you would like to discuss this.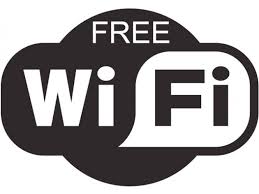 Distances

Walking Distance to Beach

Walking Distance to Supermarket

Walking Distance to Taxi Rank

Walking Distance to Bowling Green

Walking Distance to Bars/Restaurants

Walking Distance to Golf Club House

Walking Distance to Bus Stop

Amenities

BBQ

DVD Player

Wi-Fi

Flat Screen TV

Cot Available

Sofa Bed

Bluetooth Music Player

Internet Access

Stereo System

Full UK TV- ie BBC & Itv Etc

Garden Furniture

High Chair

Safe

Kitchen Facilities

Fridge/Freezer

Microwave

Dryer

Coffee Machine

Iron & Board

Washing Machine

Dishwasher

Cooker & Hob

Toaster & Kettle

Living Area

Seating for 6 People

Bedroom Types

1 Kingsize

2 x Twin beds

Activities

Golf

Watersports

Diving Snorkelling

Tennis

Bars

Supermarkets

Health Facilities

Beach

Places of Interest

Spa Treatments

Restaurants

Clubs

Shopping

Suitability

Children Welcome

Elderly Friendly Properties

Swimming Pool

Private

(free in the winter optional extra in the summer months)

Heated

Local Area

Local Shop

Marina

Restaurants

Hair Dressers

Doctor / Medical Centre

Bars

Nearest Airport

Tenerife South

Hire Car

Not necessary

Parking

Opposite Villa
| Start Date | End Date | Weekly Rate (€) | Occupancy | Minimum Stay | Arrival Day | Departure Day |
| --- | --- | --- | --- | --- | --- | --- |
| 01 Aug 2019 | 21 Aug 2019 | 1,295 | 4 | 7+ nights | Flexible | Flexible |
| 22 Aug 2019 | 22 Sep 2019 | 895 | 4 | 7+ nights | Flexible | Flexible |
| 23 Sep 2019 | 17 Dec 2019 | 1,185 | 4 | 7+ nights | Flexible | Flexible |
| 18 Dec 2019 | 04 Jan 2020 | 1,675 | 4 | 14+ nights | Flexible | Flexible |
| 05 Jan 2020 | 01 Jul 2020 | 1,145 | 4 | 7+ nights | Flexible | Flexible |
| 02 Jul 2020 | 11 Sep 2020 | 1,395 | 4 | 7+ nights | Flexible | Flexible |
| 12 Sep 2020 | 18 Dec 2020 | 1,245 | 4 | 7+ nights | Flexible | Flexible |
| 19 Dec 2020 | 08 Jan 2021 | 1,775 | 4 | 14+ nights | Flexible | Flexible |
NB:Prices are in euros and may be subject to change at the advertiser's discretion.
A deposit will be required in advance for every booking.
Cancellation policy: The booking deposit is non-refundable.
We only accept bookings for two weeks over the Christmas and New Year.
Holiday Extras
The swimming pool heating is provided free of charge in the winter months from October to the end of April but an extra 145 euros per week in the summer from May to September - just let us know if Pool heating is required in the summer and we can add this to your booking.
We've stayed in a number of villas in Tenerife and this one is definitely up there with the best. The Villa is very spacious, well equipped and is spotlessly clean both Inside and out-towels and bedding are changed weekly. The pool is large, well maintained and great for swimming, all of the outside area is totally private and not overlooked. San Blas is the nearest town (about a 5 minute walk) and although it's very small, there is a supermarket and a few good restaurants. Car hire is recommended as the villa is about a 15/20 minute drive from Las America's & Los Cristianos. We had a fabulous holiday at the villa, it is situated in a residential area that very safe and secure which is important to us. The booking process is smooth and David is always on hand should issues occur (we didn't have any). We enjoyed our visit so much that we have rebooked for June- can't wait!
Donna SJan 2019
Brilliant villa in great location
Villa Esselle is a spacious villa which is very clean and well equipped with a great large TV and a brilliant pool!! It is situated in a quiet area but is very near to all facilities. The booking process was easy and all contact with David was positive. A great holiday was had for all in our family group of 6, we loved it and would not hesitate to recommend it and intend to return.
Margaret BarkerJan 2019
This villa does not dissapoint evrything you could want from a holiday villa just like home from home but with a pool and sunshine , lovely.
Chris & ClaireNov 2018
The villa is a great base to explore the island. Although only 4 of us there is plenty of space for 6, inside and out. Good size pool. The villa is private and not overlooked, clean, well designed and well equipped with everything you need to self cater, although there is a good selection of excellent restaurants within a 5 - 10 minute walk. David is very helpful and on hand to resolve any problems. Would recommend a car for convenience. We visited Siam Park, Loro Park, Mount Teide by cable car, Santa Cruz, Playa de Las Americas. The villa is quite close to the flight path into the airport so you may want to consider this if you think aircraft noise would be an issue. We were out much of the time so not a problem for us. We loved our stay here and would book again if we return to Tenerife.
Graham KNov 2018
As always ,perfection, great communication great villa nothing was too much for David and team highly recommend so much so booked again .
MikeJun 2018
Large secluded villa in walking distance for restaurants and shops
We stayed for a week 5th June ,the villa was large ,clean with a nice secluded pool area.lots of tv channels,good internet and 5min walk to restaurants and supermarket.the pool was warm enough for swimming and the place was very secure.it was a bit noisy with the planes going over but we knew that before we booked as we were out a lot it did not effect us.David who looks after the place was very helpful and let us have a late check out . 10 minutes from airport and easy parking outside villa. We will be returning
TeresaJun 2018
the whole family enjoyed our stay at this villa , we would love to return one day
garryMay 2018
Very private beautiful Villa
We really enjoyed our holiday in Villa Esselle. The property feels very private and spacious. We especially liked the large kitchen and the pool area. The property is close to the main supermarkets Mercadona and Lidl, as well the ocean.
DerekFeb 2018
We had a great time in this villa. It is well equipped and provided everything we needed for our holiday. The outside area especially was appreciated by all of us. The pool was immaculately clean and the surrounding pool area was very spacious and well kept. The sun loungers were very comfortable and the barbecue was great to cook on. We have been to this area many times and the villa was a good location to walk to our favourite restaurants and bars. We hope to come back soon.
Linda WhiteNov 2017
Stayed for our second time in the first two weeks of September and had a lovely time. The villa has everything you could want with the only downsides being the lack of air conditioning and the rock hard mattresses on the single beds. To be honest we never needed air con but it could be uncomfortable if you had hot nights and for two adults with kids the beds probably wouldn't be an issue but 4-6 adults and there will be problems. You may have seen other reviews moaning about the planes going overhead but it never bothered us and we like the position of the villa. Hopefully going back next year !
John WheatleyOct 2017
Fantastic villa - great pool and we all enjoyed our holiday
What a fantastic villa - everything was supplied and all the equipment was clean and ready for use. Nothing was too much trouble for David and he was very helpful. The pool was clean and well maintained - pool man & gardener came every week. Wouldn't hesitate to recommend to friends & family - would love to go again next year. Perhaps air conditioning could be installed in the bedrooms as it was really hot when we were there but ample fans were supplied. Thanks again for a lovely holdiay
Sue McIntyre & familySep 2017
On arrival the villa was clean and tidy and smelt lovely. Everything was ready for us to start our holiday. There was a helpful booklet all about the villa and the surrounding areas. The pool was spotless and a lovely temperature and our boys loved having it outside their room every morning. Whilst sitting around the pool it was always very peaceful, apart from the odd aeroplane flying over which didn't bother us one bit. The villa is within five minute walk from San Blas. David was always at the end of the phone if we had any questions and was always very helpful. We would highly recommend this villa and hope to go back some time soon.
Mrs L LovedayAug 2017
Thoroughly enjoyable holiday
The villa had everything we required for our holiday, well maintained and nice and close to the town of San Blas which had a supermarket and bars and restaurants to suit all tastes. All my family thoroughly enjoyed the holiday, with the youngest being 5 and the oldest being 78. We even made a game of the planes going over the villa. Would highly recommend this property and Andy was extremely helpful.
Tracey KneeJul 2017
Superb villa and relaxing holiday.
Superb location,short walk from shops/restaurants/ bars, a lovely homely villa ,totally private and secure offering complete relaxation,....who could ask for more. Loved it and will be returning A big thank you to Mr Gill for effortless booking procedure ,and any help should it be required.
Bryen and Sue ShelleyJun 2017
What a lovely Villa Esselle is. It is extremely well equipped and best of all spotlessly clean. We only used the oven once but again it was spotless. Lots of different eating area's and lovely sunbeds. Beds and bedding were good quality, they even had mattress protectors. Lovely pool and very secure garden. Supermarket and shops within walking distance but for nicer restaurants head into Los Abrigos or El Medano. All in all a fabulous holiday. Many thanks.
Janet MalyonNov 2016
Our stay at villa Esselle was excellent. We were a family of 6 and felt at home during our time there. We highly recommend this place to anyone looking for a safe, quiet, and spacious place to stay. The heated pool was the excellent. We will be looking to book again next year.
StephenOct 2016
Villa Esselle A Fantastic Find
We stayed at villa Esselle 11th till 18th july 2016 and it was fantastic it was very well equipped and tidy . Golf del sur is a lovely place to stay and very quiet so it was good for us just to chill out and relax . We had a few meals out in the resort and it was top nosh David and his team keep a lovely place and the villa is very private no prying eyes we will definitely be back next holiday it the villa is available its only 11 minutes from the airport so from coming off the plane to being in the lovely pool is less than 1 hour hope you have as much fun as we did.
Harry & JackieJul 2016
Beautiful private villa with a fab pool
Lovely big villa, a large well laid out kitchen, had everything we needed and very clean pots and pans. So many times I've had to 'brillo' saucepans before I could use them. The whole villa was spotless and well cared for. The BBQ was also nice and clean ready to use. Bathrooms nice and modern, all in all a very nice villa with a fab pool, it was heated which was a great bonus as we were there in April. The pool and patio area is totally enclosed and private, with loads of space for the sun beds. The pool was a credit to the pool man who kept it clean and sparkling. We've been to many Spanish villas and the pool hasn't been looked after, which has lead to days of not being able to use it. The large pergola was a great asset and was lovely to sit under while eating out as we did most days. The villa has everything you would desire for a wonderful holiday. We felt very secure there, the pool was fab, the villa was fab, and it was close to the local shops with some really nice eating places. Very nice management company and cleaning lady who came to change our towels and sheets mid way through the holiday.
Judith ClarkeJun 2016
Peaceful and secluded. Very romantic get away.
Beautiful villa with everything you need. Even had a botle of bubbly chilling in the fridge! Secluded and totally private with a good sized pool. Would make great honeymoon venue as not overlooked. easy walk to bars and restaurants. High wall mean it is sheltered on windy days. Lovely rooms in traditional styles. Fabulous holiday and definately going back.
Mandy GuthrieMar 2016
Had a very enjoyable holiday.
The villa was all that was described-very quiet & relaxing-you don't notice the planes after a while & they didn't disturb us at night. The TV signal would need to be strengthened as we found that there was quite a lot of 'buffering' and picture freezing which was annoying when trying to watch sport.. Apart from that we found the villa & surroundings perfect for our family holiday & would definitely consider coming back again especially our 4 yr old grandson who learnt to swim. David & Rosemary were also extremely kind & helpful. Supermarkets & other shops/restaurants were within a short walk. If you are buying drink the little shops have a better selection & cheaper prices than the s'mkt. Island Car hire(5 mins walk from the villa) were excellent (0034922738761- Jacqui) You can either pick the car up down near the supermarket or by arrangement they will have a car for you on arrival at the airport.
Jim & GillianJun 2016
We have stayed at this villa before so knew what to expect. Location is excellent with bars and eating places just a short stroll away. It's nice how the french doors open out onto the pool area from main bedroom and living from. Good family accommodation, spacious and well equipped. The only downside was that it was so hot and getting a good night's rest was hard. Air conditioning in the bedrooms would be a real plus. Nice friendly greeting by David who was quick to respond to our request for an outdoor drying rack.
Pam HillAug 2015
Excellent Villa with amazing pool!
We had a wonderful time at the Villa. Everything needed was provided. The outside space with the pool was amazing. The owners (Lynne and Stuart) are lovely people, whom we have rented from before- Villa Jacaranda next door. The manager David was extremely friendly and helpful and came to the villa to help us operate the TV as we are confirmed techno-phobics! All in all a perfect holiday, many thanks. Dianne and David
Dianne and DavidAug 2015
"We returned this week from a very pleasant four week stay at the villa. We wanted to try holidaying over the worst of the British winter, in warmer climes and looked for somewhere where we felt comfortable and had some space and privacy. Villa Esselle gave us all of that. The villa is set in a residential area and so we had the seclusion and peace and quiet we were looking for. (As others have said, you soon become immune to the planes overhead). It is very spacious, especially for two people!, the sofas were comfortable and it was great on the more chilly evenings to be able to curl up on the sofa and read or catch up on the news on the British TV channels. The kitchen is very large and had everything we needed. Our favourite part of the villa was undoubtedly the pool and patio area which is totally enclosed and private, with loads of space for the sun beds and a lovely pool which was always at a very comfortable temperature, so even on the cooler days we had it was still a pleasure to get in the water. It was also very pleasant to be able to have lunch on the patio under the shade of the pergola. Superb. The villa is set in a very convenient location, a few minutes walk from the local supermarket, shops, bars and restaurants at Sans Blas, and not much further to the quaint harbour at Los Abrigos where we enjoyed some super fish meals at the harbour restaurants. We found the walk in the opposite direction to Los Abrigos to be our favourite and you can walk along the coast/cliff edge for miles. We would walk for about one and half hours before turning back. Planned to make it to Costa Silencio but never quite made it. Think it was the promise of the wonderful pancakes at the creperie near the harbour that drew us back too soon! We had a wonderful four weeks and so send our thanks for enabling us to explore this region by staying at your holiday home." Owner's response: Dear Marie, We really appreciate your comments about the villa. We worked hard in November upgrading the bathrooms & furniture! So, it gives us great satisfaction to here you enjoyed it. These comments help other people to feel at ease about booking our villa, so again, many thanks. Lynne & Stuart
Superb VillaFeb 2013
"We have just returned from an 11 day family holiday at Villa Esselle and all agreed it was superb in every way. The villa is extremely spacious and well laid out and the pool and patio area is just perfect. The residential area in which it sits is so quiet and peaceful and yet just a 5 minute stroll from the bars and restaurants in the main squares of Golf Del Sur. As other reviewers have mentioned, you soon get used to the planes flying overhead and they didn't bother us at all. If you're looking for a relaxing holiday away from the hustle of the main resorts of Tenerife then we would recommend Golf Del Sur, and Villa Esselle is the perfect place to stay. We certainly hope to back soon..."
Wonderful VillaJun 2013
"We stayed here for our honeymoon and had a wonderful time It's a beautiful villa set in a really quiet residential area, we loved the courtyard with the private pool and were sad to leave at the end of the week."
HoneymoonAug 2013
Lovely villa and a lovely holiday
"Trip Advisor Review" The villa was very clean and is reasonably well equipped. Could do with some extra blankets in the winter time as it got very cool some nights. Plenty of space for everyone. It is very private and feels very secure. The welcome pack was for us a little too much booze and not enough basic's but luckily the local supermarket is only a ten minute walk away. If a little on the expensive side. The villa offered everything we needed for our holiday, the planes going overhead are a nuisance but you get used to them. It is very well located with São Blas providing everything you need only ten minutes away. Would recommend visiting the nearby Mercadona supermarket for a large shop only 7 euros each way, by taxi. Could do with a bit more information about the buses in the pack, as we has chosen not to have a car. The villa is ideally located for some very good coast walks . The pool is a great size and although taking the cover on and off was a faff it was no great hardship. The sun beds could probably do with re stringing or replacing or just to have had a pad on would have made them more comfortable. We had a lovely time and commended and thank David on the service he provided, nothing was too much trouble, a complete gentleman who waited with us until our errant transfer taxi turned up. I would heartily recommend this villa. 4 of 5 stars Ease of booking 4 of 5 stars Directions to the property 5 of 5 stars Key pickup/access to the property 5 of 5 stars Overall condition 4 of 5 stars Quality of bedding/mattresses 3 of 5 stars Kitchen/utensils quality 4 of 5 stars Cleanliness of bathroom 4 of 5 stars Quality of facilities/amenities 5 of 5 stars Service
Lovely villa and a lovely holidayMar 2014
We have just returned from Villa Esselle at Golf Del Sur. This villa is fab and really big, the photos we had seen before our stay does not do this villa justice as it is much larger. It is spotlessly clean with plenty of crockery and cooking untensils for 8 people. The pool area is simply divine. On our arrival we chose to have the Z bed for the youngest member of our party but a couple of the slats were broken so we called David to ask him if we could have some Double size bedding so we could use the sofa bed instead, he arrived later that day with extra bedding even though it was a sunday and the cleaning company they use were closed, so we thank him very much for his quick response. Bars, restaurants and shops are all close by all offering really good food.Our booking for this villa was simple with great communication with David and Rosemary.We have had a wonderful stay at Villa Esselle and would like to thank everyone involved with the running of it, we give it 10/10 and 5 stars . Reviewed By Julie Langdon (Gloucester, UK) Date Submitted 13/07/14 Holiday Date July 2014 Recommended For Families with Young Children, Families with Teenagers, Sun Seekers, Older/Mature, Tranquility, Food/Wine, Guests without a Car
Julie LangdonJul 2014
Hi David Just a quick e-mail to thankyou for everything leading up to and during our stay at Villa Esselle. Its such a shame to be home!! We honestly cannot say enough about the whole experience - the Villa was absolutely perfect and had all the necessary ingredients for a terrific holiday and we were given the space and privacy to just get on with enjoying ourselves while everything around the holiday just went smoothly. We think we left the Villa in a habitable state - we left some blow up pool stuff just in case you keep it for the next guests but if not figured you could just dump them. My parents were also blown away by it during their weeks stay. Your instructions up to Mount Teide were followed to the letter too and gave us some terrific views so thanks also for that. I hope we have reason to be in contact again about another trip to Tenerife as if Villa Esselle is an example of what can be expected it will certainly be on the top of our list. Best Regards and Thank you again for everything that you did for us. Peter & Alice Murphy Dublin
Peter & Alice MurphyJul 2014