Villa Atlantico - Ref:1104
Villa Atlantico Prime Sea-Front Location in Amarilla with Stunning, Uninterrupted views of the Atlantic! Ideal for Golfing friends, Couples and Small Families. Spacious 3 bed Villa with Large Sun-Bathing Terrace and heated Swimming Pool and free air conditioning in all rooms and also free pool heating all year. All amenities, within easy walking distance.
Vivienda Vacacional Rental 1900013787
The "Special Feature" of this property is definitely the large double fronted Terrace that overlooks the Atlantic Ocean. From here you have spectacular uninterrupted views of the natural coast-line aswell as the stunning back-drop of the beautiful mountains of San Miguel with Mount Teide in the centre. Truly breath-taking!
The Terraces also provide sufficient room for outside 'al fresco' dining as well as sun loungers which are positioned for relaxing by the fully heated pool which is all year round and included in the price !
Villa Atlantico is built in the traditional bungalow format, with a very spacious open plan living area, in a prime sea front location of Amarilla. There are three bedrooms, one Master double room with full en-suite, a second twin bedded room and a third double room. There is a full sized family bathroom, recently modernised, with washing machine. The kitchen is fully fitted with all modern appliances and the nearby dining area seats 6 comfortably.
The Villa is also fully air conditioned in all rooms which is also included in the price !
This area is peaceful and relaxing and offers a wealth of opportunities. Golfing, fishing, walking, water sports, are just a stone's throw away. Nearby, the San Miguel Marina offers various boat trips and the Yellow Submarine! You can also follow the coast along to find superb golden beaches offering numerous water sport activities.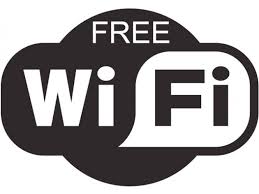 Distances

Walking Distance to Bars/Restaurants

Walking Distance to Golf Club House

Walking Distance to Supermarket

Amenities

BBQ

Internet Access

Air Conditioning

Wi-Fi

Flat Screen TV

Cot Available

Safe

SKY - Sports

Stereo System

Sea Views

Full UK TV- ie BBC & Itv Etc

Garden Furniture

High Chair

Bluetooth Music Player

Kitchen Facilities

Fridge/Freezer

Microwave

Cooker & Hob

Toaster & Kettle

Washing Machine

Dishwasher

Coffee Machine

Iron & Board

Living Area

Seating for 6 People

Bedroom Types

1 Kingsize

2 x Twin beds

1 Double bed

Activities

Golf

Spa Treatments

Waterpark

Bars

Shopping

Watersports

Tennis

Restaurants

Supermarkets

Health Facilities

Suitability

Children Welcome

Not Suitable for Wheelchairs

Elderly Friendly Properties

Swimming Pool

Private

Heated

Local Area

Local Shop

Marina

Restaurants

Hair Dressers

Doctor / Medical Centre

Bars

Nearest Airport

Tenerife South

Hire Car

Not necessary

Parking

Opposite Villa
| Start Date | End Date | Weekly Rate (€) | Occupancy | Minimum Stay | Arrival Day | Departure Day |
| --- | --- | --- | --- | --- | --- | --- |
| 01 Jul 2019 | 05 Sep 2019 | 1,665 | 4 | 7+ nights | Flexible | Flexible |
| 06 Sep 2019 | 17 Dec 2019 | 1,375 | 4 | 7+ nights | Flexible | Flexible |
| 18 Dec 2019 | 07 Jan 2020 | 1,995 | 4 | 7+ nights | Flexible | Flexible |
| 08 Jan 2020 | 30 Jun 2020 | 1,395 | 4 | 7+ nights | Flexible | Flexible |
| 01 Jul 2020 | 08 Sep 2020 | 1,665 | 4 | 7+ nights | Flexible | Flexible |
| 09 Sep 2020 | 17 Dec 2020 | 1,395 | 4 | 7+ nights | Flexible | Flexible |
| 18 Dec 2020 | 08 Jan 2021 | 1,995 | 4 | 14+ nights | Flexible | Flexible |
| 09 Jan 2021 | 30 Jun 2021 | 1,395 | 6 | 7+ nights | Flexible | Flexible |
NB:Prices are in euros and may be subject to change at the advertiser's discretion.
The price includes the Air Conditioning and also the Pool Heating (available all year !)
A deposit will be required in advance for every booking.
CANCELLATION POLICY: The booking deposit is non-refundable.
The Villa is spacious and modern with spectacular views over the ocean and golf course. Ideal base for golfers,walkers and relaxing holidays. Wake up each morning to a view that will set you in the mood for the day,and end the day with great views of the sunset through the kitchen window. The terrace pool is large enough for a swim or your pool aerobics. Within walking distance of local shop and bars and restaurants in San Blas. The management of the Villa is excellent and nothing is too much trouble for David who is always helpful and friendly. We would highly recommend this villa and will stay again.
Barbara and GeoffDec 2018
Villa Atlantic's is brilliant the only thing we can consider being done is one way glass on the patio.The service is second to none the villa is kept clean and well maintained.
Trevor PicklesOct 2018
Probably the best house we have ever experienced in 20 years! Very nice, well functioning house and beautiful ocean view. Excellent and prompt service from David. Try this house!
UlrikJul 2018
A wonderfull relaxing fortnight.
We were delighted to find the refurbished villa was everything we hoped for, Extremely clean, comfortable and well appointed with fabulous view of the sea and golf course. We enjoyed being able to watch UK t.v and the first couple of days of the World Cup. The pool was well heated to the maximum permitted 28*. David was most helpful and we were really pleased to be able to stay on a little later than advertised .
Marie and LawrieJun 2018
Beautiful villa, Scenic Location, Great view overlooking the sea
Party of 5, stayed for 9 days. Clever split of rooms/space in the house if you travel as a family/group, as we did. Clean and in good shape. Coffee machine did not work on arrival, was instantly exchanged against new one by David. Generally great service by David and pool cleaning people. Everything else worked well. Some tiles in pool and on patio loose/ damaged...David mentioned that the whole patio/poool area shall be fefurbished in May. However no real issue for us. 4 stars instead of 5 just because we had some windy days. All in all: Wonderful holiday, would love to come back any time. David is a great support already pre-arrival.
HenningApr 2018
A remarkably beautiful villa in a quiet area
Had a week's holiday at this beautifully modern villa. It was exceptionally clean and had all mod con's. The pool is not huge but of sufficient size for our two children to have fun with inflatables. The views over the ocean and golf course were the icing on the cake, due to the clear balcony surround. Located in a quiet area of Tenerife, I would suggest a car is ideal. Lovely coastal walk to a few cafes & restaurants which are averagely priced. Would highly recommend this villa.
Leanne BowerFeb 2018
Having spent three weeks at Villa Atlantico we thought it was an excellent location and never became tired of the amazing views to be had from the patio, The Villa has been updated to a very good standard and I understand the pool is to be upgraded to the same standard. Good property, well kitted-out in a wonderful location. Must go back next year!
Tony LovedayNov 2017
Absolutely brilliant !!! .
Villa Atlantico is a spacious well presented villa.The view from the terrace is spectacular and will not fail to impress. All the staff involved in looking after this villa cannot do enough to make your stay enjoyable. We are looking forward to returning soon.
TrevorOct 2017
What a beautiful spacious villa. Every attention to detail you could imagine and renovated to the highest spec .... amazing view out to the sea and over the 4th hole of the golf course. Presented beautifully, lovely and clean with a linen and towel change as well as pool cleaning included in the price .. Will definitely be back ❤️
The Hornby'sSep 2017
We stayed for 10 days in April. Within half an hour the wife wanted to rebook as all aspects seemed perfect. The location is lovely and the villa it's self has everything you could ever need or want. David the property manager was very kind and helpful. We really did not want to leave at the end of our stay. Can't wait to rebook. Thank you so much.
Martin DanksMay 2017
Nice modernised villa, bright and clean , well maintained. attention to detail by David and Rosemary the property managers is very good. will be back next year
Robin ShepherdMar 2017
I spent a week at Villa Atlantico with my husband and two children (aged two and four). We had a great time. The villa is perfect. Kitchen and bathrooms are new and very clean. Kitchen well equipped. Pool was great, the pool heating worked really well. Location is very peaceful, but you can walk ten minutes to a few bars, restaurants and a supermarket. Great views from the terrace of the ocean, where you can watch sunrise and sunset. Will definitely return.
MichelleFeb 2017
We had a lovely relaxing week here and can't fault it. The villa has recently been upgraded with a new kitchen and bathrooms and has everything we needed. The view from the pool deck is what is really worthy of note. This really is front line to the ocean. No side on peak of a bit of blue sea....its full frontal clear unobstructed ocean view. I would definitely recommend a car or a large taxi budget. It's our new favourite villa.
Jon & SharonNov 2016
We have just returned (11/4/16) from a week staying at Villa Atlantico and are already wondering when we can get back there. Such a beautiful terrace to sit and have breakfast in the warmth of the Tenerife sunshine. The villa has everything you could need on a holiday and very clean. The pool, although a little on the small side was adequate for our three kids (15,11 & 8) to have lots of fun in. Always well maintained and quite warm most of the time. David was very helpful with any queries. Great location for visiting any other places and for the airport. Only small thing that perhaps could be improved is the bbq. There is a lovely bbq outside, with chimney but an electric grill to be used. A good bbq tray with charcoal we felt would be ideal. Thanks again.
Donna BranaganJun 2016
Spectacular views and private pool.
Fantastic views over the golf course and the sea. Well maintained heated pool and very private. Quiet area. Very relaxing property. Best TV system we have ever encounted - Most British channels , internet Google and excellent film channel with all the latest movies eg Spectre We will return.
Nevil CrispFeb 2016
A well appointed, above average clean and tidy villa. lots of little touches , some villas dont include Nice location with ecceptional views of fairway and sea. Warm pool and good loungers. The villa is at the end of a cul de sac and is a popular with locals and walkers accessing the coastal walk and fishing. We had a lovely break and hope to return to Villa Atlantico again soon. My thanks Robin Shepherd
Robin ShepherdJan 2016
Had a great time villa excellent, only problem fridge not very cold , this did not spoil a great holiday. We would highly recommend it to anyone thinking of staying in Tenerife, we look forward to staying there again
Steven Denise Stuart & CarolOct 2015
We have just returned from a wonderful week long family holiday. Our party comprised 6 adults and our 19 month old grandson. The villa is in a beautiful location with spectacular views. It is spacious, furnished to a high standard and very well equipped. The high chair and cot were perfect and the baby bedding and towels were a lovely touch. We did have a hire car and would recommend this.
The Leversidge FamilyMay 2015
If your idea of a perfect holiday villa is peace and quiet coupled with outstanding views, then this is the villa for you.
Having stayed in Gold del Sur on several occasions, we booked this villa for a family holiday mainly because of the location and views and we were not disappointed. The location has to be the best in the area with direct sea,golf course and mountain views from the wrap around sun terraces. The accommodation itself is fairly typical of a holiday let, but has everything you need with the added bonus of air conditioning throughout which is unusual in holiday villas in the area. The filtered water on tap is a stroke of genius- no more lugging of massive bottles of water from the supermarket!! There are a few bars/restaurants within walking distance and a small supermarket, but don't stay here if you want night life and action- go to Los Christianos for that! For us, we would not consider another location and would certainly return to this villa again. The management company have to be commended- they respond to queries immediately, something you would not get if you booked a package holiday and had to rely on reps!
Jane MorganMay 2015
we had to return urgently to England and were only there for two nights, however we very much liked the villa and its location. Spotlessly clean and comfortable , good quality beds. David very help full. Hope to come back next winter
Robin ShepherdFeb 2015
As a family with 2 teenagers we found the villa with its pool,barbecue, walks to the beach and fantastic climate great for a relaxing 2 week holiday. The villa was well appointed, views stunning and access to local amenities great. We would happily return for a relaxing break. Reviewed By Val (UK, UK) Date Submitted 22/07/11 Holiday Date July 2011 Recommended For Families with Young Children, Families with Teenagers, Activity Seekers, Sun Seekers, Singles, Older/Mature, Tranquillity
ValJul 2011
Villa was located in prime position on coast,great facilities and beautiful accommodation.Already planning next visit.Highly recommended for relaxing holiday. Reviewed By Donald and Sharon Dalton (Glasgow, Scotland ) Date Submitted 25/07/11 Holiday Date July 2011 Recommended For Families with Teenagers, Sun Seekers, Older/Mature, Tranquillity
Donald and Sharon DaltonJul 2011
We have just returned from a 2 week vacation at this villa. We were a party of 6. The villa is in a fantastic location. With the views of the ocean and gold course.. The villa had everything we needed for our stay. We truly enjoyed our stay and would not hesitate to go back again. Rosemary and David were great people to deal with from the time we booked the villa right through our stay, they were on hand if we needed anything. Reading the description of the villa on the internet I do not feel it does it justice I feel it is far better than you can expect. Reviewed By The Green family (Chelmsford, England) Date Submitted 08/08/11 Holiday Date July 2011 Recommended For Families with Young Children, Families with Teenagers, Activity Seekers, Sun Seekers, Older/Mature, Tranquillity, Sightseeing/History, Guests without a Car
The Green familyAug 2011
Hi, We had a great time, the villa was in the best position, the views were great. They set the temperature on the pool as we asked. Clean and tidy with all appliances you could need. -Alan Reviewed By Alan (Amarilla golf, Tenerife) Date Submitted 31/08/11 Holiday Date August 2011 Recommended For Families with Young Children, Families with Teenagers, Sun Seekers, Older/Mature
AlanAug 2011
We are a couple from Denmark and stayed in Villa Atlantico in October 2011. We had a fantastic holiday and we really enjoyed the stunning view, the pool and the terrace. All went well and we had everything we could wish for in the villa. Everything was very clean and the area is very quiet. We recommend to rent a car (which is really cheap in Tenerife). There is a shop in walking distance. Thanks for a beautiful holiday. Vera & Kent. Reviewed By Vera (Midtjylland, Denmark) Date Submitted 15/10/11 Holiday Date October 2011 Recommended For Families with Young Children, Sun Seekers, Singles, Older/Mature, Disabled/Infirm, Tranquillity, Pets
VeraOct 2011
Villa Atlantico - Sept 12
My husband and I thoroughly enjoyed our visit to this villa. Being keen golfers it was a great base for us to play a few courses on the island and enjoy watching fellow golfers playing down to the 4th green on Amarilla golf. The villa was very well presented and had a few extras that are not normally left in villas, like washing up liquid, salt, pepper etc, these little things make a difference. The only thing I would recommend to the owners was that they installed Air Conditioning in the bedrooms as the fans provided were not sufficient to cool these areas. We had a problem with the burglar alarm which was sorted the next day. Other than that we had a great holiday. If Air conditioned we would return to this villa and recommend it to our friends. Thanks Reviewed By The Donnelly's (Lesmahagow, Scotland) Date Submitted 19/10/11 Holiday Date September 2011 Recommended For Families with Young Children, Families with Teenagers, Sun Seekers, Older/Mature, Tranquillity, Sightseeing/History
The Donnelly'sOct 2011
We spent a great week at Villa Atlantico at the end of November with lovely weather and temperatures averaging about 25c in the daytime. The Villa was well presented and the outside area had a lovely pool and views to die for looking directly onto the golf course and the sea. We particularly enjoyed our walks along the coastal path towards the harbour. We will certainly be considering renting this villa again in the future. I would recommend having a car as there are limited facilities within walking distance. Reviewed By Chris Richardson (Staffordshire, UK) Date Submitted 04/12/11 Holiday Date November 2011 Recommended For Families with Young Children, Sun Seekers, Older/Mature, Tranquillity
Chris RichardsonDec 2012
just returned from this villa been to many and I can rate this one as one of the best,everything we expected,very clean,peaceful.heated pool great.Will be returning again in the near future, Thank you from a Scottish couple.p.s.hope you don,t mind me saying outside heated hot tub would be just great.regards. Reviewed By Catherine (Scotland, uk) Date Submitted 29/01/12 Holiday Date January 2012 Recommended For Families with Young Children, Sun Seekers, Older/Mature, Tranquillity, Sightseeing/History, Guests without a Car
CatherineJan 2012
What a lovely villa spacious for 4 adults and a 17 year old. Wonderful views from the balcony and a great pool warm enough even for April. Recommend to anybody but suggest a car as a bit out of the way for the older person for restaurants and bars. Good base for visiting other towns. Reviewed By Ann Goddard (Liverpool, England) Date Submitted 13/04/12 Holiday Date April 2012 Recommended For Families with Teenagers, Sun Seekers, Older/Mature, Tranquillity, Sightseeing/History
Ann GoddardApr 2012
The villa is really a comfortable one, offering a great expansive view on the ocean. It's very well kept and contains all amenities and everything needed for a pleasant stay. The heated pool was of great value since the ocean temperature during our stay was bit too low for swimming. We especially appreciated the villa location which was at the end of a residential area street with fantastic sea view. If my choice ever falls on Tenerife again, I will undoubtedly try get in the same villa Atlantic. Reviewed By Aleksej & Svetlana (Klaipeda, Lithuania) Date Submitted 02/11/12 Holiday Date October 2012 Recommended For Families with Young Children, Sun Seekers, Singles, Older/Mature
Aleksej & SvetlanaNov 2012
Stayed for a week in february half term. villa was excellent-exactly as described. views from terrace of the sea and part of golf course were lovely.Heated pool not overlooked .Caretaker ,David, very helpful and gave good advice. Position convenient for all areas. Go early [before 10-00am] for mount Teide as cable car queues build up. Siam water park great fun-amazing rides. Aqualand less busy and more straightforward rides but good fun. Had great time-would definitely recommend. Reviewed By Robert (Essex, England) Date Submitted 24/02/13 Holiday Date February 2013
RobertFeb 2013
Superb views, quiet location
We had great time staying in Villa Atlantico. Everything was as described. We particularly enjoyed uninterrupted panoramic views over the ocean and kids loved the heated pool. The only small inconvenience was tiny ants in the kitchen. We would consider to book this villa again if going to Tenerife. Reviewed By Marek (Warsaw, Poland) Date Submitted26/02/13 Holiday Date January 2013 Recommended For Families with Young Children, Families with Teenagers, Activity Seekers, Sun Seekers, Older/Mature
MarekFeb 2013
Review of Villa Atlantico Easter 2013
My wife and I had been to the Golf de Sur/Los Abrigos region 3 times before. We like the area because it is quiet, no discernible noisy night-life and very pleasant coastal and inland walks. It was on one of these walks that we picked out Villa Atlantico as the villa we would most like to stay in next and when we discovered it was on the rental market we immediately booked. The villa is the end one of a row of similar villas lining the 4th Fairway of the Amarilla golf club. It has an almost 180 degree open view of the sea with the pleasing addition of the lush fairway and manicured green of the golf course. The marina can be seen to the east and on the weekend we were there, a regatta of large and small yachts added to the picture. The villa is very comfortable and well equipped. Excellent showers, plenty of hot water and reliable Wifi which is important these days. I did test the pool out and it was at a perfect temperature heated by a very modern heat exchange unit. The booking arrangements were very professional and the whole process went without a hitch - one of the easiest self-booked Internet holidays I've done. As we had no car we walked to the supermarkets. There are four local small supermarkets that we incorporated into our daily walks ranging from a 10 to 45 minutes from the villa. We did one visit to the Mercadonna in Chafiras (50 minutes) for a big shop and took a taxi back - 5 euros from the taxi rank in front of the garage to the left of the store as you come out. There was a box to tick on this review to indicate who I thought the villa would be suitable for. None of the categories was an obvious choice. There are no sandy beaches or active night-life within walking distance to keep the kiddies or the teenagers happy. On the other hand, if you are keen golfers and can afford the extra cost of a car and golf fees, Villa Atlantico would be ideal. My wife and I fall into the category of those past retirement age, still capable of walking over moderately hilly or roughish territory, fell in love with sea-views 20 years ago, like peace and quiet, and are content to pass the time playing scrabble, reading a good book or just sitting staring at a panoramic sea view with a bottle of good Rioja to hand. If you are in that category you will enjoy Villa Atlantico. Reviewed By Alan Saunders (Devon, GB) Date Submitted 11/04/13 Holiday Date January 2013 Recommended For Older/Mature
Alan SaundersApr 2013
Nice spacious accommodation. Quiet area but in close proximity to restaurants, key sight seeing areas (Siam water park, Lori animal park etc) We were glad to have air conditioning and a pool to dip into to cool down. The views from the balcony to the beach & golf course were a delight. Definitely would like to stay here again. Reviewed By Jacqueline (Scotland, U.K) Date Submitted 10/07/13 Holiday Date June 2013 Recommended For Families with Young Children, Families with Teenagers, Tranquillity
JacquelineJul 2013
We have just returned from a fantastic two week break at villa Atlantico. The villa has everything you need great views of the sea, heated pool and wifi.We will definitely booking it for next year. Gina & Roy. West Mids. Reviewed By Roy Aulton (West Mids, U/k) Date Submitted 06/12/13 Holiday Date November 2013 Recommended ForSun Seekers, Older/Mature, Tranquility, Shopping, Sightseeing/History
Roy AultonDec 2013
The villa is in a very quiet location with wonderful views of the ocean. It is well equipped and very clean. It has recently been enhanced by the installation of panoramic picture windows. A great holiday villa. Reviewed ByDave & Margaret (Surrey, UK) Date Submitted 04/02/14 Holiday DateJanuary 2014 Recommended ForSun Seekers, Older/Mature, Tranquility
Dave & MargaretFeb 2014
We have just spent 4 weeks in the Villa Atlantico and found it absolutely perfect ! There was everything you needed - hairdryer, sunhat, games, DVD's , much, much more and especially useful was the filtered water on tap.No more carrying heavy bottles from the supermarket !! The views were fantastic - we hardly moved from the verandah, and it's ideally situated 10minutes from the local small supermarket (who seemed to sell everything), and several good restaurants. We certainly hope to go again next year. Reviewed ByAnita Maidens (Derbyshire, UK) Date Submitted 03/03/14 Holiday Date February 2014 Recommended ForFamilies with Young Children, Sun Seekers, Older/Mature, Tranquility, Guests without a Car
Anita MaidensMar 2014
Return Visit to Villa Atlantico
This was the 2nd time we have holidayed at Villa Atlantico. It is the first time we have ever returned to a holiday villa enticed back by its magnificent views of the sea and golf courses. These views have been enhanced since our last visit by the modernisation of the windows and patio doors. I understand that further updating is planned for the kitchen and elsewhere. We have been coming to the Los Abrigos/Golf Del Sur area for the last 5 years and as long as we remain fit enough and Villa Atlantico does not get too popular (and too expensive?) we shall keep coming back. For the walkers there are many circular routes around the golf buggy tracks of the golf course with great views - best at dawn or late afternoon when there are less golfers around. For golfers, the 1st tee at the Amarillo club is only a 12 minute walk away. A special mention for the complementary bottle of cava that was in the fridge. My wife, who is something of a champagne aficionado was pleasantly surprised when we sampled it. We were delighted to find it later in the Mercadona supermarket priced at under €2; it was well worth the cost of the taxi to bring back 6 bottles with our first shopping trip. Reviewed By A Saunders (Devon/Kent, UK) Date Submitted 28/03/14 Holiday Date February 2014 Recommended For Older/Mature, Tranquility
A SaundersMar 2014
Please leave the villa to us!!!
I am reluctant to give this villa a good review because then you may have booked when I would like to! The fact I have stayed there five times in one year lets you know I like it there. The villa is always clean and comfortable with a lovely terrace with heated pool with uninterrupted views over the golf course to the sea (about 500yards) There are plenty of varied restaurants and bars but I would avoid the Aries bar as there are far nicer ones in San Blas or in the Dip (great Chinese in the dip 'Black Dragon'. There is also a very good general store in the Dip. Reviewed By Anne Matthews (Staffordshire, England) Date Submitted 15/07/14 Holiday Date January 2014 Recommended For Families with Young Children, Activity Seekers, Sun Seekers, Singles, Older/Mature, Tranquility, Food/Wine, Sightseeing/History
Anne MatthewsFeb 2015